Showcasing some of the Best Entrepreneurs we work with
Pinterest Business Accounts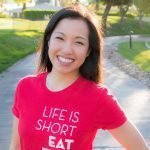 " I was looking for help because I knew there was a lot of traffic to be had from Pinterest that I was leaving on the table, but I didn't have any time to dedicate to it.

My traffic coming from Pinterest has grown significantly as a result of working with Web Marketing Project. I love that Rea doesn't just pin, but she is proactive and also gives suggestions and develops strategies to help you maximize your potential on Pinterest. This is the best part!"

Pailin Chongchitnant of Hot Thai Kitchen – Chef, YouTuber, Cookbook Author, TV Host
"Working with Web Marketing Project has been a wonderful experience! Before this, I have been struggling to manage my Pinterest management workload due to increasing demand for my services. With the consistent help and quality of work from Web Marketing Project, I am able to focus on my business goals and projects with the extra time I got from outsourcing tasks I do not have time for. I highly recommend working with Web Marketing Project to manage your Pinterest!

Yi Ming Lai – Insane Freedom
"I didn't understand Pinterest. Rea was very helpful. She taught me what I should do for my business in Pinterest and how to use Tailwind. I liked talking it through Zoom and showing me step by step. I would recommend her Pinterest Services to a friend!"

Mandi – Greyboy Pet Prints
Case study new health blog
Naturally Pursuing Health was a new blog that started in 2017. It's closed down now but I want to show you how powerful Pinterest is! It barely had some traffic from google considering how new it was. After a couple of months since I set up a Pinterest account for the site, the online traffic has grown. You can see it on the image below. It went from zero to more than a thousand!
The next picture below is showing you different pins that brought link clicks to Naturally Pursuing Health website. Some pins bring more traffic than others. There are several factors that make pins click worthy. As your Pinterest Manager, it is my job to find out what works for your specific niche on Pinterest!

Results of a good pinterest search engine optimization
Saves, Link clicks or outbound clicks going to your site from your pins show you how effective your pins are!