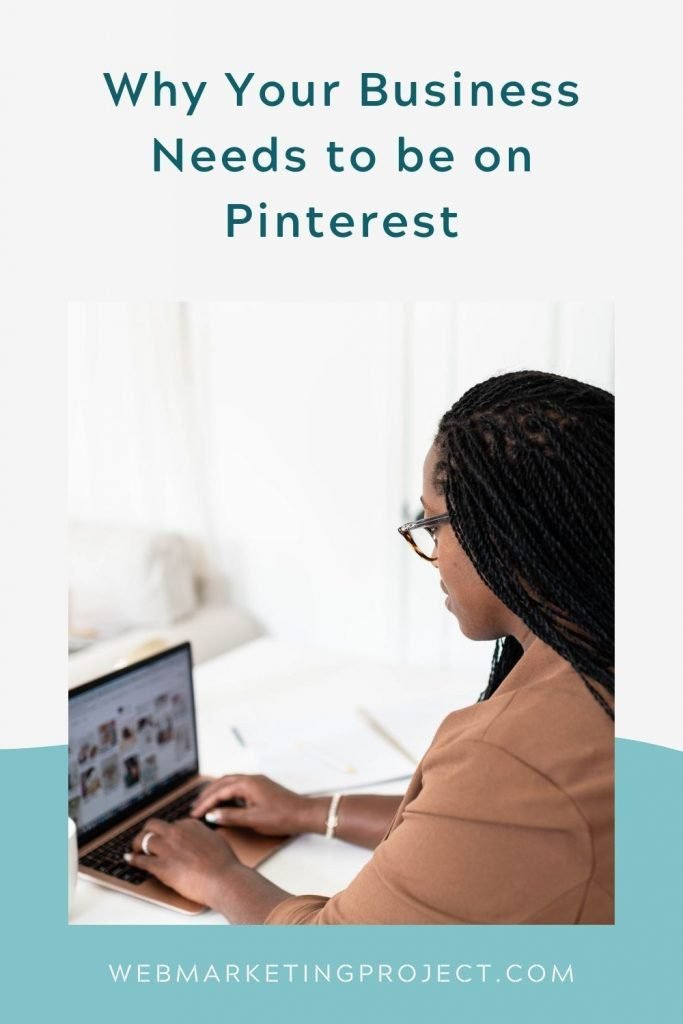 Why Pinterest Marketing is the key to your business growth in 2021 and beyond
As a busy business owner, you may already feel overwhelmed by social media and the pressure to be visible, everywhere constantly. Thought-provoking posts that get the shares live or pre-recorded (and edited) videos that keep your audience engaged and informed, graphics that stay on brand – the list of tasks and responsibilities goes on and on.
So, the thought of investing your time and energy in yet another platform may have you giving me the weary side-eye.
But hear me out! There is an excellent reason to think about using one platform in particular: Pinterest!
The advantages of using Pinterest for business are well worth any time or upfront effort needed to set up an optimized account and learn the best practices for pinning for success.
Pinterest may be the BEST platform for driving more traffic to your website, getting new email signups, and ultimately marketing your business for you while you spend time with your family, catch up on the latest "bingy-est" Netflix show, and of course, serve your current clients with full attention.
So why exactly is Pinterest the secret weapon (you didn't know you had!)  in your marketing arsenal? What is Pinterest and why should you use it for growing your business? Are there any advantages to using Pinterest for your business?
Pinterest is a visual platform that runs with the power of SEO
In other words, Pinterest is like the social media love child of Instagram and Google. Eye-catching pictures, fonts, and color schemes with enticing titles make you click that pin over to a new website for more information (whether through a blog post, podcast episode, or a product page), but it's the power of SEO that brought that pin to your feed in the first place.
Once you start to strategically title your pins and word your board and pin descriptions with highly targeted keywords for your ideal audience, Pinterest as the search engine will index your content according to the themes and keywords you use.
This process takes time (think 3-6 months minimum), but once indexed your content will appear in the search results or news feed of your exact dream client or customer from now on! That means Longevity. Content performs weeks, months, even years after you've sat down one time to write that blog post. Talk about efficiency!
So… that detailed Thanksgiving-cooking-from-scratch recipe blog post you wrote last Holiday season? This season it will be pulled up the search engine ranks and placed as an enticing pin for your dream audience as long as they are hitting on your keywords in the search bar. Win!
Pro-tip: 
Grow your business today: Use Pinterest trends and the search bar feature to discover what your audience is already searching for. This gives you a heads-up on what phrases and words your ideal client uses to look for their desired content. You can then use this SEO knowledge to help boost your pin's power (remember, these keywords go in the pin title and description!). You also get content topic inspiration for your own content marketing plan.

You can automate your pin scheduling
If you're like me, anytime I come across the word "automate" my ears perk up. As a busy mom and business owner myself, I welcome #allthethings that make tasks more streamlined and hands-off.
Enter: automatic/pre-planned pin scheduling.
Pinterest has its own pin scheduler as part of its platform, and they are also an official partner with Tailwind, ( my referral link ) an app that allows you to plan out and schedule all your pins months in advance.
This means you can batch your pinning. Once you've gathered the content you want to pin to, you can create a few pins of varying design (think: different images on the pin and variations of the title), and finally, open up the scheduler of choice and schedule out your pins days or weeks in advance.
Once it's set, it's done! You've got your content circulating without having to manually re-pin or repost as you would on other social media platforms. Unlike Facebook or Instagram, with Pinterest, there are no weird algorithm whims to always try to be ahead of or "beat." Your content doesn't get instantly buried, never to be seen or easily unearthed.
Of course, Pinterest has its best practices that you would be wise to know about and follow, for the sake of using the platform to its max potential for marketing your content. You can learn more about Pinterest's best practices here.
Pro-tip:
Pinterest above all else values consistency and high quality content. Now, before freaking out, know that this is actually quite easy to achieve with a little preparation and a scheduler! By creating new pins (remember, 2 or more pins can link to the same url on your website), to a blog post or a product page that is valuable and updated for the pinner, shows Pinterest that your pins are high quality. When you use a scheduler, you can keep a consistent pinning routine without actually being on the platform all day or night!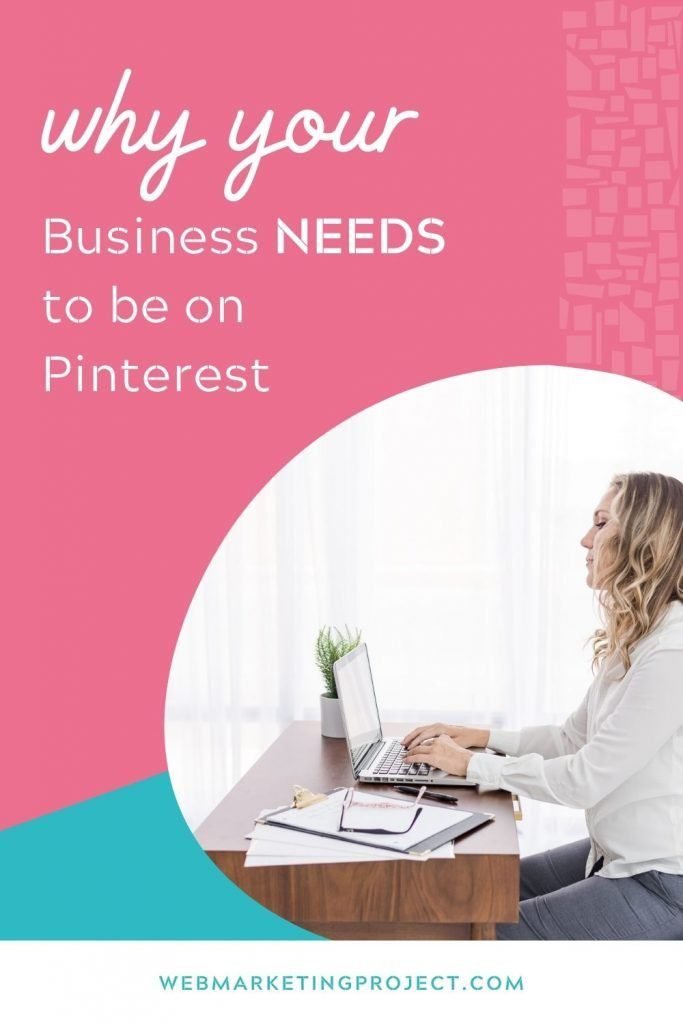 Pinterest is an easy way to bring more ideal clients and customers into your world – and leads to sales.
Pinterest is a top-of-the-funnel marketing method. Meaning, your content will attract your dream client or customer, and then once they visit your website you have the opportunity to welcome them deeper into your world through email sign-ups.
Once on your email list, you can introduce yourself, your business, and in turn, get to know your audience even better. Through email, you can directly poll your audience through surveys, link segmentation, or invitations to respond to any burning questions you have about their wants or needs that your business can create or provide. 
Nurturing email subscribers is one of the simplest and most effective ways to get a pulse on your market and make sales.
According to Hubspot, "email generates $42 for every $1 spent, which is an astounding 4,200% ROI."
That's pretty appealing if you ask me! And, when used effectively, Pinterest is the key that can lead to new email subscribers every day!
Pro-tip:
Offer an enticing reason for your website visitor to sign up to your email list. Make it known to your website visitor that you offer helpful home decluttering tips for the busy mom weekly, or that your new subscriber will receive 25 delicious and easy Keto desserts instantly after signing up. Give them a reason and a reward for exchanging their email address and, in essence, giving you their permission to market your goods and services to them. 

So there you have it! The advantages of using Pinterest for business are numerous. Backed by the power of SEO and armed with the right pinning strategy, your content continuously appears in the search results of your ideal client or customer. Marketing your business just got simpler (and more fun, if I do say so myself)!
Of course, if you are interested in using Pinterest to market your business, but aren't sold on learning the platform yourself and keeping up with its best practices, fortunately, there are Pinterest managers and consultants who can assist with as little or as much of the pinning process as you'd like.
Interested in learning more about how a Pinterest manager can assist you and your unique business? Take a look at the different services that we offer here! https://webmarketingproject.com/features-pinterest-service-packages/