Growing Your Podcast Listeners Through Pinterest
These days, podcasts are extremely popular. The podcast industry is growing rapidly, and there is no indication that they will ever slow down. However, what should you do to advertise your podcast? Finding new listeners and interacting with them on social media are also important aspects of podcasting that go beyond self-promotion. Pinterest is one platform that can assist you in achieving all of this.
In order to expand your following, you should promote every podcast episode you record, edit, and produce as much as you can. It's truly surprising how few podcast hosts include Pinterest into their workflow for promoting their shows.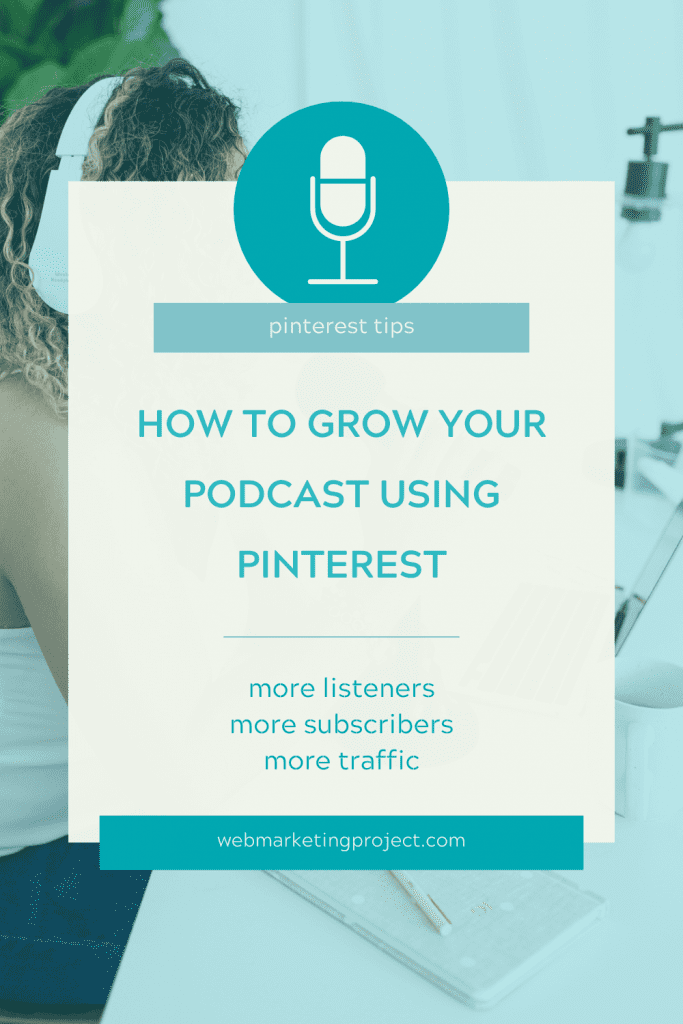 Use Pinterest to promote your podcast
Since Pinterest is a visual search engine, it has a strong visual component. It's ideal for developing 3-5 pin design templates that you can quickly adapt for each new podcast episode because of its visual aspect.
Simply alter the text and image, and your Pinterest pin will be ready to go! Re-purposing makes it reasonably simple to incorporate Pinterest into your tasks for podcast advertising.
Podcast episodes as fresh content
Podcasts are ideal for Pinterest because of its fresh content. It's another huge advantage of using it. If you release a new podcast episode once a week or twice a month, it's a special URL or link that Pinterest can share with both your existing audience and potential new audiences. The platform rewards accounts that regularly produce new content.
Does Pinterest actually help people find podcasts?
Yes! In addition to being visual, as we have discussed, individuals use Pinterest to find information. Because of this, blog entries and episodes of podcasts can succeed so well on the platform. You may expand your podcast's viewership, increase your subscriber base, and more.
Here are some pointers especially for podcasters who use Pinterest:
Viewing all of your metrics and observing all of the incoming traffic is crucial. By claiming your domain, you make sure that whenever someone else shares a pin from it, it will be linked and attributed to your Pinterest account.
2.)Create show notes for your website and link to them.
Instead of sending them directly to your Apple or Spotify episode links when using Pinterest, we want them to visit your website. You must link your pin designs to that URL and have show notes for every episode posted on your website.
3) make 3-5 fresh pin designs for every podcast episode.
This part includes some affiliate links. These products are of high quality and I personally have used them for my own business.
For each new episode, you should make 3-5 pin designs and space them out (or save time and use templates!). We also offer custom pin templates specific to your needs and business Industry. The advantage of ordering customized pin templates is that there won't be any pins that would look like yours and would really stand out in the sea of pins on the Pinterest feed.
Once you have your pin designs ready, don't upload them all at once to Pinterest. That could be viewed as spam because they are all directing to the same landing page. It might be best to spread them out over the course of the month. Use the Pinterest native scheduler, Tailwind or other Pinterest approved schedulers. It is much simpler to arrange your content to go out when you want to with their scheduler and interval scheduling tools.
---
The suggestions in this article hopefully have given you some inspiration for how to grow your podcast on Pinterest and integrate it into your workflow for podcast marketing. Reach out here and let's talk if you have any questions or wish to completely give over control of your Pinterest account.