Pin descriptions are an essential component of every pin on Pinterest. It is one of the social media networks with the quickest growth. Making sure to fill up the pin descriptions is a crucial place in your Pinterest marketing. It helps expand your audience on Pinterest. Pin descriptions can ensure that the appropriate people will notice your pins in the appropriate context because so many people use Pinterest for their pinning requirements. What constitutes a good pin description and how it might encourage contact with potential consumers are covered in this blog post!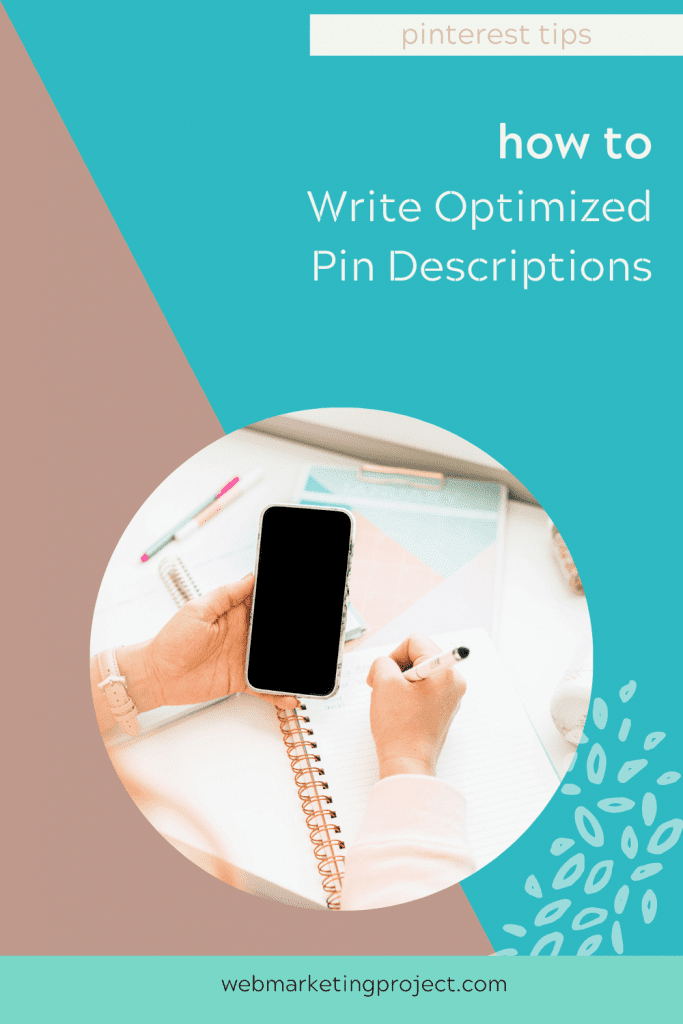 Reasons Why Pin Descriptions Matter:
It's crucial to create effective pin descriptions using the appropriate keywords for two reasons:
1) It aids the Pinterest algorithm in comprehending the subject of your pin.
2) Using the keywords that your audience is looking for makes it easier for them to find your material.
As a visual search engine, your pin designs are what draw attention to them and cause users to click on it, but the pin description determines how they will see it. That is why a strong Pinterest strategy must include detailed pin descriptions.
Change Up Your Pin Descriptions:
You should ideally have a fresh pin description with each pin design if you are making 3-5 pin designs for every new blog post or piece of content. This is due to the fact that utilizing all of your desired keywords in one pin description would appear spammy. Therefore, mix up those keywords by making little adjustments to the pin descriptions for each pin.
For instance, I might decide to use the keywords "Pinterest marketing advice" for the first pin description in this post and "Pinterest marketing hacks" for the second. I can create a single optimal description and then slightly change the keywords. Change it around a bit; you don't want to always focus on only five keywords!
Finding keywords for Pinterest:
With all of this discussion about writing the ideal optimized pin description, keywords have been brought up frequently. However, where should you look for the ideal keywords to include in your descriptions?
Here are a few of my favorite techniques for conducting Pinterest keyword research:
1.) Using the Pinterest search bar manually to conduct research
The search bar normally defaults to "Your Pins," so make sure it is set to "All Pins" before you begin searching. Any relevant keywords that appear and make sense for your text can be noted.
2) Pinterest Trends Tool
The Pinterest Trends Tool may also be used to conduct keyword research and determine what terms and keywords are currently popular in terms of search volume.
Grow Your Pinterest Account:
Want more help with your Pinterest optimization and marketing strategy? Visit my services and portfolio page to learn more about how I help my clients tap into the power of Pinterest.
Are you the type of person who wants to know how to steer the wheel? Then Pin Potential membership is for you! Learn the whole Pinterest marketing yourself with a great supportive community and mentors.