Table of Contents
A Pinterest Business Account has access to many features that a Personal Account does not have, such as detailed analytics, the ability to create ads, a profile cover photo, monthly views displayed on the profile, and access to the Creator Hub. With a Pinterest Business Account, businesses can also analyze their performance and user engagement more effectively, and create more types of pins than with a Personal Account. Additionally, with a Pinterest Business Account, businesses must abide by different terms and policies than those with a Personal Account.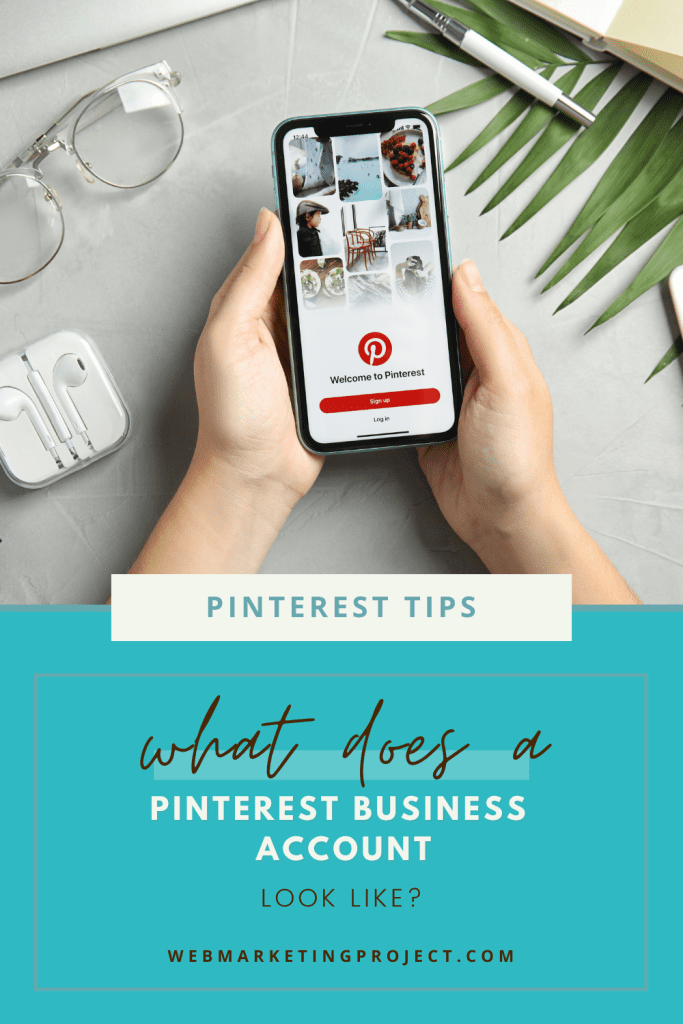 How to create a Pinterest business account
Step 1: Go to Pinterest.com/business/create
The purpose of visiting the Pinterest business create page is to create a Pinterest for Business account. This allows users to access special tools and features specifically designed for businesses, such as ad campaigns and analytics. It also allows businesses to collaborate and promote their products and services to a larger audience. By creating a Pinterest for Business account, businesses will be able to take advantage of all the features that Pinterest has to offer.
Step 2: Choose your language and location, and enter your business name
What are the language and location options for creating a Pinterest business account? [Step-by-Step Instructions]:
Go to Pinterest.com on your computer. Then on the top right. Click Sign-up.
At the bottom click "Create a free business account."
Click "Get Started" and enter your Pinterest business details, including business name, website, country, and language. You can also add a profile picture at this step.
Select an option from the drop-down menu under "What's the focus of your brand?"
Select your business type from the "Describe Your Brand" screen and indicate if you are interested in running ads at any point.
Once you have filled out all the required fields, choose your language and location from the drop-down menu options.
Click Next and you're all set!
Step 3: Claim your website and other domains you own that would be relevant to your main business.
Creating a Pinterest account for your business is easy, but there's one important step you must take in order to make the most of it: claiming your website. Once you have set up your business profile on Pinterest, it's important to claim your website and other domains that are related to your business.
This allows Pinterest to attribute all the content saved from your site to you. Claiming your website allows you to gain access to valuable Pinterest Analytics. Here's a step-by-step guide on how to claim your website on Pinterest:
Go to your account settings and click "Claim" on the left-side menu.
Click the "Claim" button on the website row.
You'll see a pop-up with verification instructions. Download the HTML file.
Upload the file into the root directory of your website via FTP or CPanel, then return to your Pinterest profile.
Type in your website URL (which should now have the HTML file in the root directory) to finish claiming it.
Return to your Pinterest account and enter all relevant details for your business, including contact information, business name, type of business, and website URL.
Verify your website in the settings section by adding a meta tag. This will give you a verification badge, and you'll be official.
Wait for Pinterest to verify (they'll email you in 24 hours) and you'll gain access to Pinterest Analytics.
Claiming your website is essential for gaining access to valuable analytics, so don't miss out on this important step. With Pinterest Analytics, you'll be able to optimize your Pinterest strategy and make sure you're utilizing the platform in the best way possible.
Step 4: Set your main goals on Pinterest
When setting up a business account on Pinterest, it's essential to have a clear strategy in place. Before joining the market, you should brainstorm ideas, create an actionable plan, and establish SMART goals. These goals should be specific, measurable, achievable, relevant, and time-bound.
Examples of goals for a Pinterest business account might include driving website traffic, increasing sales of a specific product, or driving sign-ups for an event. It's also important to research the general Pinterest audience, your brand's target audience, and what competitors are doing on the platform.
Once the strategy is in place, you should optimize your profile, boards, and pins to ensure they are search engine optimized. Additionally, it's important to consistently create and publish new pins and remain active on the Pinterest platform in order to reach more people and demonstrate you're actively working on the platform. With a well-thought-out strategy and frequent activity, you can be successful on Pinterest for business.
Step 5: Prepare your website for Pinterest Users to Visit
To get the most out of your new Pinterest Business Account, it is essential to prepare your website for Pinterest users to visit. Start by verifying your website with Pinterest. This will make it easier for users to see your full website URL in search results.
If you are using WordPress, add the Pinterest meta tag to your theme's header.php file or in your theme's settings where it allows you to add scripts in the header. Once you have done this, you can begin pinning to your Pinterest account by installing the Pinterest "Pin It" bookmarklet to your browser's toolbar.
Moreover, by adding the Pin It button to your website, you can encourage users to share your images with their Pinterest followers. Pinterest also provides additional buttons and widgets to help people see your latest Pinterest activity. These include the Pinterest Follow button which allows people to follow you on Pinterest.
Before beginning, ensure you complete your business account's profile by including a great image that represents your business, a short message about your business, your verified website, and boards related to keywords for which you want to rank. Finally, ensure that you are pinning images based on your targeted audience's interests. Following these steps will help you get the best results from your Pinterest experience.
Step 6: Identify the most common phrases people use when searching for your product or service.
Identifying the most common phrases used by people when searching for your product or service is essential for increasing visibility. By using keywords and SEO strategies, you can make sure that your business is more likely to be seen on search engine results pages so that potential customers can easily discover your presence.
To find the most appropriate keywords for your business, you can install the Keywords Everywhere plugin to get a better understanding of what is trending in your niche.
Additionally, you can use Pinterest's Insights for Business to gain insight into the current trends on the platform and how they can influence your content strategy. In order to ensure that your Pins are appearing in the search engine results, create captions that include your search terms, such as 'wedding florists in Santa Barbara' or 'Summer wedding floral arrangements'.
Lastly, make sure to include these keywords in your pins, boards, bio, and profile in order to boost your organic traffic.
Step 7: Determine if you want to run advertisements on Pinterest
Advertising on Pinterest could be an excellent way to reach potential customers and increase sales. With 83% of users saying they have made a purchase based on what they've seen on the platform, companies can benefit from the visibility of their products and services to a large audience.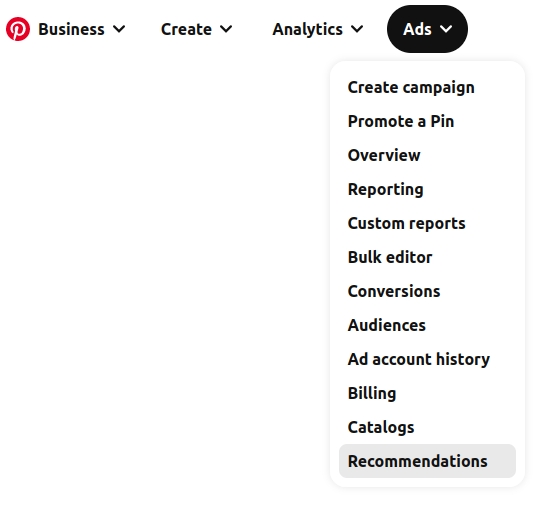 Furthermore, users on Pinterest are actively searching for new ideas and products, meaning they are more likely to be interested in what's being advertised. As a result, running advertisements on Pinterest can be a great way to reach a larger and more engaged audience, allowing businesses to increase their sales and grow their customer base.
Step 8: Enable Rich Pins for Your Pinterest for Business Account
If you're wanting to use Pinterest for business, Rich Pins are an essential tool to have at your disposal. Rich Pins are pins that include extra information right on the pin itself, such as pricing, availability, product info, recipe info, and article headings. Here's a step-by-step guide to enabling Rich Pins for your Pinterest for business account.
Step 1: Request access – Go to the Rich Pin Validation Page and copy the URL of your content and paste it into the Rich Pin Validator.
Step 2: Paste the necessary code to your website – Add specific markup code to your website or blog.
Step 3: Click "Validate" – After uploading the necessary code to your website, click "Validate" on the Rich Pin Validation Page.
Step 4: Wait for approval – Pinterest will notify you of approval within about a day.
Once you're set up with Rich Pins, you'll be able to get more engagement with your pins. Rich Pins add more data to your pin, giving potential customers more information about your products and services. Follow these steps and you'll be ready to start marketing on Pinterest in no time.
Step 9: Start creating and pinning
Now that you have your Pinterest for business account set up, you can start creating boards and adding pins. To get started, click the Create Board button located on your profile or when you save a pin. Start by creating the boards that make sense for your brand then click More ideas to bulk up your boards with existing pins or create your own Pins from scratch.
When creating a Pin, you'll need to select the board you want to publish it to, give it a title, and description, add Alt Text for accessibility, and a link, and upload an image or video. It's also possible to save pins directly from a website with the Pinterest Chrome extension. Once you have set up your boards, start sharing content consistently by pinning to each board and searching keywords related to your niche.
What type of analytics will I have access to with a Pinterest Business Account?
With a Pinterest for Business account, you will have access to many different types of analytics. These are impressions (how many times your Pin was shown), total audience (those who have seen or engaged with your Pins), engagements (saves, closeups, outbound clicks, and carousel card swipes), closeups (when people view a close-up version of your Pin).
Total impressions of your top-performing Pins (broken down by their source), saved Pins (when someone saves your Pins to a board), Outbound clicks (when someone clicks on your Pin to a destination on or off of Pinterest), and insights about the user habits of those engaging with your Pins (such as whether your account is more frequently accessed from a desktop computer or a mobile device).
What is the cost of a Pinterest Business Account?
Are you wondering what the cost of a Pinterest business account is? It's great to know that a business account on Pinterest is completely free, with the exception of your ad spend.
Creating a Pinterest business account gives you access to the necessary tools for running a successful brand social media platform and there are a number of benefits to doing so. With a business account, you get access to analytics, pin scheduling, and business resources, which can all be used for free.
So if you're looking to progress your business or blog, a Pinterest business account is definitely worth it. The cost is nothing compared to the return you'll get from the features available to you and the ability to reach a wider audience.
If you're interested in setting up a business account on Pinterest, it's easy to do in a few steps and absolutely free. So go ahead and take advantage of the opportunities available on Pinterest today.
How can you tell if a Pinterest account is a business account?
Are you trying to figure out if a Pinterest account is a business account? Fortunately, there's an easy way to tell. Here's a step-by-step guide:
Step 1: Log in to the account you're trying to identify.
Step 2: Go to the profile's settings page.
Step 3: Scroll down to the bottom of the page and look for the account type. If it says "Business account," it's a business account. If it says "Personal account," then you know it's not a business account.
Step 4: If it's a business account, you will also have access to features like analytics, pin scheduling, and business resources.
Pinterest has a guide here for you to look through as well.
Now that you know how to tell if a Pinterest account is a business account, why not switch to a business account if you're using your account to promote a business? It puts you in line with Pinterest's terms of service and gives you access to important analytics and the ads platform. It's easy to do in just a few steps, so head over to the Pinterest for Business website and get started!
What is the difference between a business account and a normal account on Pinterest?
The main difference between a business account and a normal account on Pinterest is that a business account has many more features and resources that are geared towards helping Creators and businesses to grow. Some of these features include analytics, pin scheduling, marketing education, and access to upcoming features.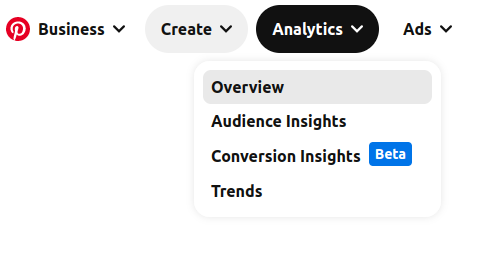 With a personal account, users are limited to creating pins, boards, and Secret boards, but with a business account, they have access to analytics, scheduling, and other resources. Furthermore, Pinterest requires businesses to use a business account in accordance with their Terms of Service agreement. A business account is geared towards helping businesses make money, with the goal of increasing brand awareness, driving traffic to their website, and attracting people to their services. A personal account, on the other hand, is intended for casual use.
Now that you know what a Pinterest business account looks like, Why not use it?
With over 445 million monthly users worldwide,5 billion searches on Pinterest every month, and 75% of users saying they're always shopping, why not use Pinterest for business? Creating a business-specific account on this visual platform is an excellent way to showcase products, services, and brand offerings to an engaged and potentially lucrative audience.
Pinterest has many benefits for businesses, from connecting with new audiences to raising awareness and scaling operations. Plus, with visual search capabilities, it's the perfect platform to get ahead of the curve and reach people in a way that's both personal and interactive.
Learn more about the advantages of using Pinterest here.
So, what are you waiting for? Take advantage of this powerful tool and start using Pinterest for business today! Is time your problem? Let us set up your Pinterest primed for success. There is more information about the services we offer here. Fill up the form to get started.